Randy Boone ASMCS, U.S. Coast Guard (Retired) Senior Chief Aviation Survivalman)
U.S. Coast Guard Career (1973-1996), ASMCS (E-8) Senior Chief
Owner, Aviation and Marine Survival Technologies (1998 to present).
Military Career:
Coast Guard Cutter (Icebreaker) Glacier WAGB-4 , Arctic West 73 (Point Barrow, AK), Two Antarctica Deepfreezes 1974/1975. Deck Force and Quartermaster. (Shellback, Blue Nose)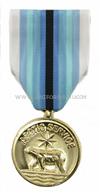 Coast Guard Small Boat Unit, St. Louis, MO. Mississippi River Search and Rescue Team, Small Boat Crewmember.
Aviation Survivalman School, USN Lakehurst, NJ.,
U.S. Coast Guard Air Stations -
Traverse City MI

Kodiak, AK (3 tours)

Elizabeth City NC.

Clearwater FL.

Aviation Training Center, Mobile AL

Aviation Life Support Equipment Prime Unit Office, Supervisor, Mobile AL.

Recruiting Office, Grand Rapids, MI and Grandview KS.
Aircraft Crew Positions: HU-16E Dropmaster, HC-130H Loadmaster, HC-130 Dropmaster, HC-130 Dropmaster Stan/Instructor Board, HU-25A Dropmaster.
Certifications:

Emergency Medical Technician, University of South Alabama, Mobile AL.

Marine Safety/Survival Instructor, Alaska Marine Safety Education Association(AMSEA), University of Alaska, (Sitka AK.Ext.)

Comprehensive Survival Craft/Survival Suit Training, Marine Survival Training Center, University of Southwestern Louisiana, Lafayette, LA.

Certified Inspection and Repair of all inflatables, Lifesaving Systems Corporation (LSC), Apollo Beach, FL.

Certified Inspection and Repair of Helicopter Emergency Egress Device (HEED III), Submersable Systems Inc. Huntington Beach, CA.

Central Contractor Registered (DUNS 126240212), USCG Aviation Life Support Equipment Inspector for Eighth Coast Guard District Marine Safety Offices.

D.O.D. DUNS # 126240212

__________________________________________________________________________________

In the News & Articles

______________________________________________________________________________________________

Hello, my name is Randy Boone and I am a retired U.S. Coast Guard Aviation Survivalman. As an ASM, I was tasked with inspection and repairs of all unit inflatables, including lifevests, liferafts, and aircraft floatation systems. Prior to my retirement, I was co-responsible for re-writing the maintanence manuals for these inflatables, as well as all rescue and survival equipment used in CG Aviation.

As an aircrew member, I have spent thousands of hours searching for persons in the water. I know first hand what signals will catch a searcher's eye and unfortunately I also know that without signals, your chances of being spotted and rescued are slim.

When purchasing lifesaving equipment, it is important to know what equipment you need for your boating area. For instance, you would not purchase a liferaft for Northern Seas and lakes unless it has a well supported canopy, large volume ballast bags, and an inflatable floor. And what about boarding the liferaft? Having trouble climbing in? If you feel that boarding the liferaft may be an issue for you or others in your group? Well, let's add a Boarding Platform! Do you have a prescription for meds.? Glasses, sunglasses? Let's have them vacuum packed inside of the liferaft survival equipment bag so they'll be there when you need them.

This is my area of expertise. Before you purchase your emergency gear from someone who knows nothing about survival equipment and who has never seen an inflated liferaft, why not give me a call and make sure that you are purchasing the correct gear for your boating area? Not only do I sell survival equipment, I love to show you how it works. Join me in one of my "in-the-water" survival classes either here in Mobile Alabama or in an area near you.

Randy Boone (251) 639-9354

________________________________________________________________________________________

Custom Emergency Survival Kits

- Overseas Survival Kits - Over Water Survival Kits